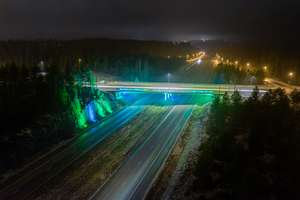 Veljesten valo (The Light of the Brothers) was a collaboration with light artist Antti Helminen. The work was realised in February 2020 as a large scale public space light and sound art work, located over and around the motorway E12 at Nurmijärvi crossing. It was the opening piece of 150th year of celebration of Seven brothers by Aleksis Kivi. Production was handled by Nurmijärvi municipality and realisation by Electro Waves and Sun Effects.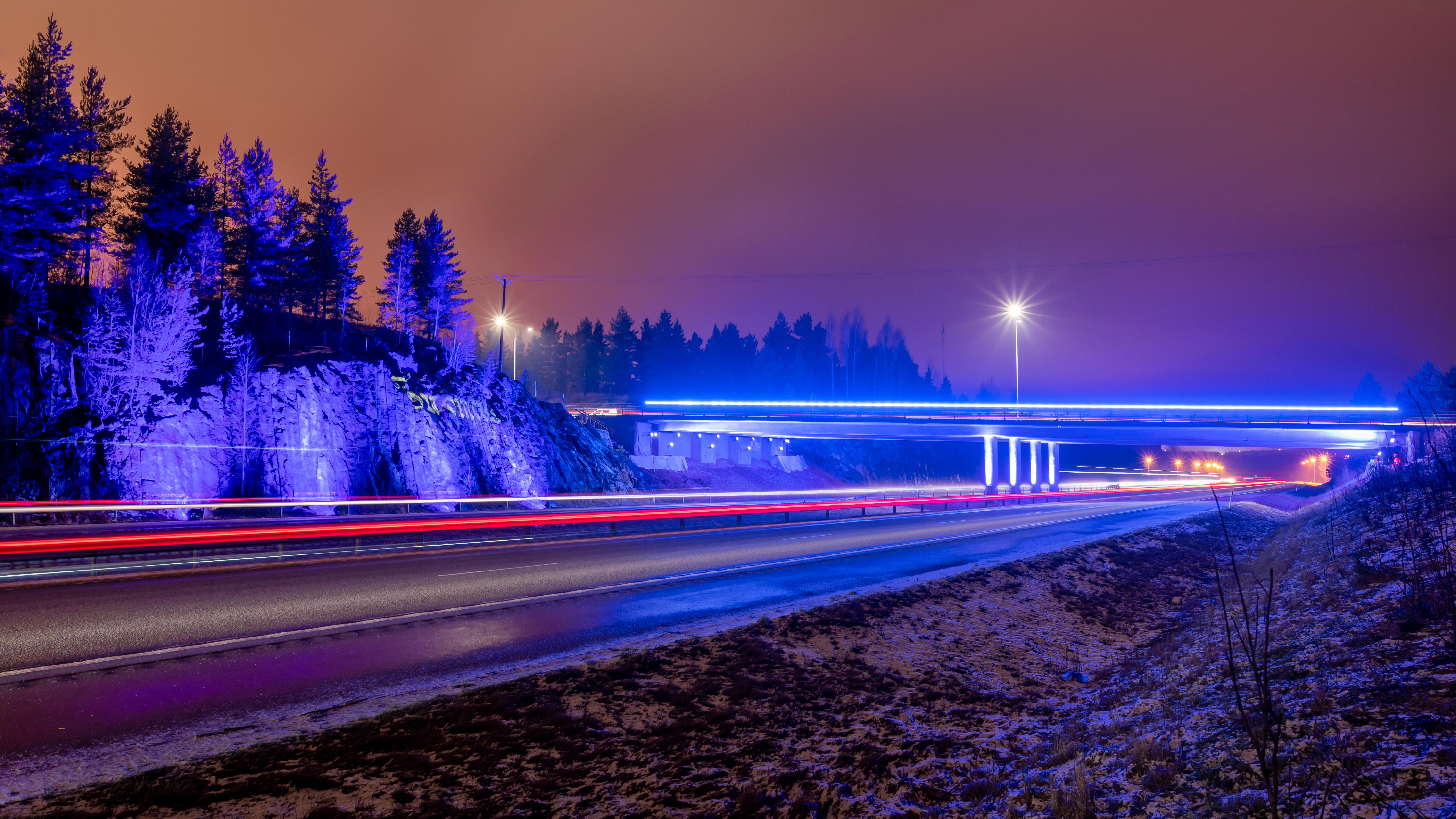 Each of the seven brothers in Kivi's written work had their own day in our work. I recorded spoken excerpts from each brother for the seven days of our work. Sound recordings were used for transferring the rhythm of Kivi's language into changes in visual domain and the lights Antti Helminen designed. As people drove along E12 and approached and passed the crossing they were able to listen to the streamed audio excerpts and view the visual work which had a lively, continuously changing character, defined by Kivi's written work. It was also possible for the public to view a live video stream from the location with spoken audio excerpts without accessing the the crossing.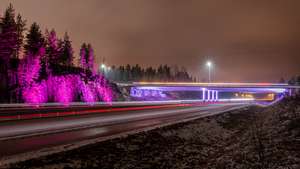 During Feb 2-9, 2020, people accessed the work approximately 300 000 - 400 000 times, in addition to the ones that followed the live stream. Veljesten valo was supported by Nurmijärvi municipality, The Ministry of Education and Culture and Nurmijärven sähkö.
Photographer Mika Levälampi took some spectacular shots of each of the seven days at the bridge. Another audiovisual work, a gallery piece Veljekset combining Levälampi's photos, Helminen's lights and my auditive work was presented later in summer 2020 at Gallery Ville, Nurmijärvi. This work was supported by Electro Waves Oy, Nurmijärvi municipality and Niilo Helander Foundation.